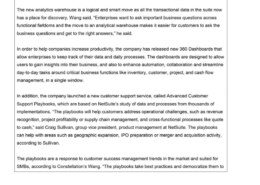 Successful implementation of ERP systems enhances the quality of the service offered to clients.
a. Discuss any two major causes of failure the NetSuite might experience and advise them on how they could prevent or overcome the issues.
b. Discuss how analytics capabilities that NetSuite added enhances the ERP systems.